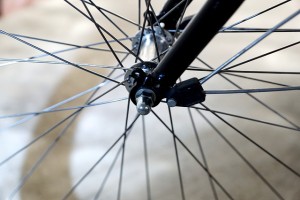 Nadia Silva, 31, was killed in a Huntington Beach bicycle accident early morning on September 10, 2015. According to a news report in The Orange County Register, the fatal bicycle crash occurred before sunrise.
Silva was crossing the southbound lanes on Pacific Coast Highway just south of Seapoint Street when a man driving in the same direction in a 1994 Honda Accord struck her.
Police said the collision caused Silva to fall into the southbound lanes of the highway. The driver stopped at the scene and contacted the authorities. The bicyclist was transported to an area hospital where she died from her injuries. Police do not believe alcohol or drugs contributed to the crash.
Anyone with information is asked to call Huntington Beach police at 714-960-8825.
We offer our deepest condolences to the family members and friends of Nadia Silva for their tragic and heartbreaking loss. Please keep them in your thoughts and prayers.
Bicycle Accident Statistics
According to California Highway Patrol's 2013 Statewide Integrated Traffic Records System (SWITRS), there were no fatalities, but 172 injuries reported as a result of bicycle accidents in Huntington Beach.
In Orange County as a whole, nine people died and 1,309 were injured due to bicycle collisions during the same year.
What Caused This Fatal Crash
Based on this news report, it appears that the driver was southbound when he struck the bicyclist who was trying to get across Pacific Coast Highway. There are still a number of unanswered questions here.
How fast was the driver going at the time? Was the driver distracted or inattentive? Was there a dangerous or defective condition on the roadway, which caused or contributed to this fatal collision? We trust officials are looking into these and other issues in order to determine precisely what caused this fatal crash.
Bicycle Accident Wrongful Death
In cases where a motorist caused a fatal bicycle accident due to negligence or wrongdoing, families of deceased victims can file what is known as a wrongful death claim. This is a civil claim, which seeks compensation for damages including medical and funeral costs, lost future income, pain and suffering and loss of love and companionship.
Victims' families would be well advised to contact an experienced Huntington Beach personal injury lawyer who will stay abreast of the official investigation and ensure that their legal rights and best interests are protected.