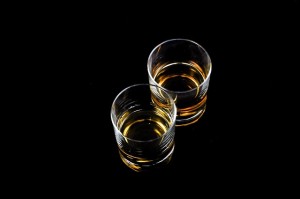 A man is facing DUI charges after causing a major injury crash in Boyle Heights.
According to a KABC news report, the car accident occurred the morning of September 12, 2015 near 4th and Lorena streets under the 4th Street bridge.
Police say a Nissan 370Z was traveling northbound at a high rate of speed.
The driver lost control and struck a silver southbound Lexus head-on. The driver of the Lexus suffered critical injuries while the driver of the Nissan sustained relatively minor injuries.
The Nissan's driver has been charged with driving under the influence. The investigation is ongoing.
Our thoughts and prayers are with the injured victim of this DUI collision. We wish this person the very best for a speedy and full recovery.
DUI Crash Statistics
According to California Highway Patrol's 2013 Statewide Integrated Traffic Records System (SWITRS), there were 88 fatalities and 1,948 injuries involving DUI collisions in the city of Los Angeles. Countywide, 217 fatalities and 4,251 injuries were reported due to alcohol-related crashes during the same year.
California DUI Laws
Based on this news report, it appears that the driver of the Nissan caused the collision by veering out of his traffic lanes, going into opposing lanes of traffic and crashing head-on with the Lexus. Officials initially suspected that this collision was the result of a street race, but later determined that the driver of the Nissan was under the influence at the time.
According to California Vehicle Code Section 23152 (a): "It is unlawful for any person who is under the influence of any alcoholic beverage or drug, or under the combined influence of any alcoholic beverage and drug, to drive a vehicle." It is also illegal for motorists to operate a vehicle with a blood alcohol concentration (BAC) of 0.08 percent or higher.
Liability Issues
In such cases, in addition to facing criminal charges, DUI drivers can be held financially responsible for the injuries, damages and losses caused. Injured victims can seek compensation for damages including medical expenses, lost wages, hospitalization, rehabilitation, pain and suffering and emotional distress.
Victims would also be well advised to contact a knowledgeable Los Angeles personal injury attorney who has experience financially pursuing drunk drivers. The best personal injury law firms will always offer a free consultation and comprehensive case evaluation to injured victims and their families.