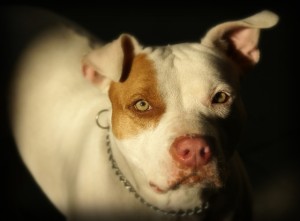 Emilio Rios, 65, was killed and another woman suffered major injuries in a dog attack in North Shore in Riverside County.
According to a report in The Desert Sun, the incident occurred early morning on September 8, 2015 in front of a home at 70-670 Sea Gull Drive.
Shortly after police found Rios, they heard a cry from a woman who was being attacked by dogs nearby. Officers were able to scare the dogs away, but the woman has been hospitalized with major injuries.
Sheriff's deputies captured the dogs, which were pit bulls. One of the dogs, described as "extremely aggressive," had to be tranquilized.
Animal control officers are still looking for the dogs' owners. Officials have urged dog owners in the area to be vigilant about their pets.
Anyone with information about this incident is asked to contact the sheriff's department's Thermal Station at 760-863-8990.
We offer our deepest condolences to the family members of Emilio Rios for their tragic loss. Our thoughts and prayers are also with the injured dog attack victim. We wish her the very best for a speedy and complete recovery.
Lethal Pit Bull Attacks
According to the victims' advocacy group Dogsbite.org, 42 fatalities occurred in the United States in 2014 as a result of dog bites. Pit bulls contributed to 64 percent of these deaths while making up only 6 percent of the total U.S. dog population.
Together, pit bulls and rottweilers, the second most lethal dog breed, accounted for 74 percent of the total recorded deaths in 2014.
Laws and Liability Issues
Based on media reports, it appears that the dogs attacked Rios and the other woman unprovoked. It also appears that the animals were roaming free in the neighborhood.
Under California law, dog owners can be held liable for the injuries, damages and losses their pets cause.
California Civil Code section 3342 (a) states: "The owner of any dog is liable for the damages suffered by any person who is bitten by the dog while in a public place or lawfully in a private place, including the property of the owner of the dog, regardless of the former viciousness of the dog or the owner's knowledge of such viciousness."
In addition to facing charges for criminal negligence, dog owners can also be held civilly liable for the injuries and damages caused.
Injured dog bite victims can seek compensation for damages including medical expenses, lost wages, hospitalization, cost of surgery, scarring and disfigurement, pain and suffering and emotional distress.
Families of deceased victims can file a wrongful death lawsuit seeking compensation as well.
Victims and families in such cases would be well advised to contact an experienced Riverside personal injury attorney who has successfully handled dog bite cases and held negligent dog owners accountable.