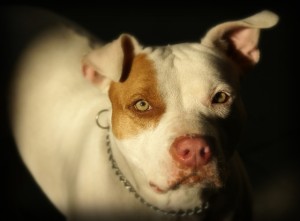 A 6-year-old boy was hospitalized with injuries after being bitten by a "vicious" dog he tried to pet.
According to a news report in The Desert Sun, the dog attack occurred in the 53-500 block of Avenida Rubio in La Quinta the evening of September 23, 2015.
Police say they responded to the area where they found that the child had been bitten by the dog.
He was transported to an area hospital with wounds to his face and chin.
The dog, which was identified as a pit bull mix by the Riverside County Department of Animal Services, was quickly confined and quarantined. An investigation is ongoing.
Our thoughts and prayers are with the young injured victim of this dog attack. We hope his injuries were not serious and that he recovers quickly and completely.
Children and Dog Attacks
More than 4 million people are bitten by dogs annually in the United States. Nearly 800,000 of these injuries require hospital visits and about half of these patients are children.
A number of victims tend to get treated in the emergency department and sent home, there are also many who require hospitalization and reconstructive surgery. Many of these patients are children.
Strict Liability in Dog Bite Cases
Based on this news report, it appears that the dog attacked the boy when he tried to pet it. The article also refers to the dog as "vicious," which means the dog may have had a prior history of biting or attacking.
Under California law, dog owners are responsible for the injuries and damages their pets cause, regardless of whether the dog was previously declared vicious or irrespective of whether of not the dog owner knew about the animal's prior viciousness.
Injured victims can seek compensation for damages including medical expenses, lost wages, hospitalization, cost of cosmetic surgeries, psychological therapy, pain and suffering and emotional distress. Dog bite victims, regardless of their age, suffer significant physical and emotional trauma in the aftermath of an attack.
Post traumatic stress disorder or PTSD is often a common consequence of a dog attack. Injured victims would also be well advised to contact an experienced Riverside personal injury lawyer who will stay abreast of the official investigation and help hold the negligent dog owner liable.
Compensation may also be available for victims through the dog owner's homeowner's insurance policy.