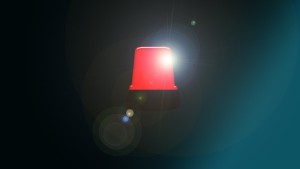 Officials are looking for the driver of a red Honda Civic who they say was involved in a hit-and-run collision that left a pedestrian with major injuries.
According to a news report in The Press Enterprise, the incident occurred the night of September 27, 2015 when the pedestrian, a 60-year-old man, was walking east on the south side of 4th Street, west of Palm Lane when he tried to cross the street.
The westbound Honda struck the pedestrian and continued west from the scene.
Witnesses could not provide a description of the driver, but said the Honda was a late 1990s model.
The pedestrian was hospitalized with major injuries. Anyone with information about the collision or the hit-and-run vehicle or driver is asked to call 909-383-4247.
Our thoughts and prayers are with the critically injured pedestrian. We wish him the very best for a quick and full recovery.
Hit-and-Run Law
Based on this news report, it is unclear as to whether the pedestrian was in a marked or unmarked crosswalk. Regardless, it is illegal for the motorist to have struck him and driven away. Leaving the scene of an injury collision is not only inhumane and irresponsible, but it is also against the law.
California Vehicle Code 20001 (a) states: "The driver of a vehicle involved in an accident resulting in injury to a person, other than himself or herself, or in the death of a person shall immediately stop the vehicle at the scene of the accident."
Justice for Victims
We certainly hope the hit-and-run driver in this case is apprehended and brought to justice. If you have any information about this driver or the vehicle, please visit our dedicated Hit-and-Run Reward website at hitandreward.com to offer an anonymous tip and to become eligible for a $1,000 reward.
Injured victims of hit-and-run accidents are often left with medical bills and other expenses with no one to hold accountable until the driver is apprehended. Hit-and-run victims still have legal rights and options.
An experienced San Bernardino personal injury lawyer who has successfully handled hit-and-run cases will be able to advise injured victims about how the uninsured motorist clause of their own auto insurance policy might apply to their case.
The best personal injury law firms will always offer a free consultation and comprehensive case evaluation to injured victims and their families.