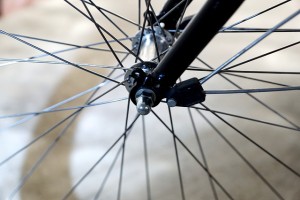 A bicyclist was hospitalized with injuries after being struck by a car on San Joaquin Hills Road.
According to a news report in The Orange County Register, the car versus bicycle accident occurred the morning of July 12, 2015 in the westbound lanes of San Joaquin Hills and Beaulieu in Newport Coast.
The bicyclist was reported to have been in stable condition and was expected to survive the injuries. The man who was driving the car was not arrested, police said.
Details of how the collision occurred are not available. The investigation is ongoing.
Our thoughts and prayers are with the injured bicyclist.
It is indeed fortunate that the bicyclist's injuries were not critical or life threatening.
Bicycle Accident Statistics
According to California Highway Patrol's 2012 Statewide Integrated Traffic Records System (SWITRS), there were two fatalities and 94 injuries reported as a result of bicycle accidents in Newport Beach.
In Orange County as a whole, 13 people died and 1,441 were injured due to bicycle accidents during the same year.
What Caused This Collision?
Based on this news report, it is unclear as to how or why this collision occurred. There are a number of unanswered questions here.
In which direction were the bicyclist and motorist going? Who was at fault? Did the driver intrude into the bike lane? Did alcohol, drugs or driver distraction play a part in the collision? Did the driver violate any rules of the road? Was there a dangerous condition on the roadway, which may have caused or contributed to this incident?
We trust officials are looking into these and other issues in order to determine precisely what occurred here and why.
Fault & Liability
In this particular case, if the driver is determined to have been at fault, he could be held liable for the injuries, damages and losses caused.
Injured victims can seek compensation for damages including medical expenses, lost wages, hospitalization, rehabilitation, pain and suffering and emotional distress.
Injured victims would also be well advised to contact an experienced Newport Beach personal injury lawyer who will stay abreast of the official investigation and ensure that their legal rights and best interests are protected.
A knowledgeable car accident attorney will also be able to determine whether a dangerous roadway condition caused the crash.
If that was the case, the city of governmental agency responsible for maintaining the roadway can also be held liable.