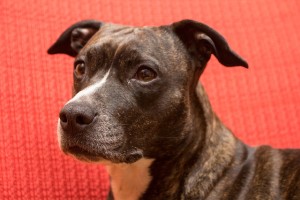 Three children were hospitalized with injuries after a dog attack in Temecula the afternoon of July 11, 2015. According to a CBS Los Angeles news report, the dog attack occurred at a home in the 40000 block of Chantemar way.
The three children, ages 15, 14 and 4, suffered injuries to their arms. Witnesses told police the dog, an American Staffordshire Terrier, mistook children playing as aggressive actions and attacked one of them.
When the other siblings tried to rescue the first victim, they were also attacked.
All three children were hospitalized. One of them was airlifted to a San Diego hospital for treatment of injuries to both arms. Animal Control officials are investigating the incident.
Anyone with additional information is asked to contact the Riverside County Sheriff's Department at 951-696-3000.
Our thoughts and prayers are with these children who have been severely injured. We wish them the very best for a quick and full recovery.
Dog Bite Statistics
According to the U.S. Centers for Disease Control and Prevention (CDC), nearly 4.5 million Americans are bitten each year by dogs. Roughly half of these victims are children. One in five dog bites results in injuries that are serious enough to require medical attention.
Almost one in five of those who are bitten, about 885,000 require medical attention for dog bite-related injuries. In 2012 alone, more than 27,000 people underwent reconstructive surgery in the United States after a dog attack.
Laws & Liability Issues
Based on this news report, it appears that the children were attacked by the dog of a family friend. Under California law, dog owners can be held liable for their pet's actions, regardless of whether the attack occurs on their property or not.
California's Civil Code Section 3342 states: "The owner of any dog is liable for the damages suffered by any person who is bitten by the dog while in a public place or lawfully in a private place, including the property of the owner of the dog, regardless of the former viciousness of the dog or the owner's knowledge of such viciousness."
Injured victims can seek compensation for damages such as medical expenses, lost wages, hospitalization, permanent injuries such as scarring and disfigurement, pain and suffering and economic distress.
An experienced Riverside personal injury lawyer will be able to advise injured victims and their families about sources of compensation that are available including the dog owner's homeowner's insurance policy.
The best personal injury law firms will always offer a free and comprehensive consultation to injured victims and their families.