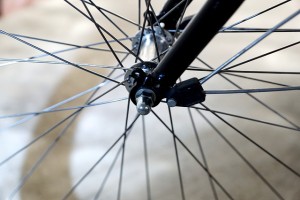 Priscilla Vallejo, 13, was killed in a Santa Ana bicycle accident after she was struck in a crosswalk by a Santa Ana Unified School District's box truck.
According to a news report in The Orange County Register, the fatal crash occurred the morning of July 13, 2015 at the intersection of West Edinger Avenue and South Center Street.
Police say Vallejo was riding her bike in the crosswalk when the truck, which was making a right turn, struck her. Vallejo died at the scene. Police do not believe speed or alcohol played a role.
No charges or citations against the driver have been reported. The investigation is ongoing.
Our heartfelt condolences go out to the family members and friends of Priscilla Vallejo for their tragic and heartbreaking loss.
According to the report, Vallejo died a few days before her 14th birthday. Please keep her family in your thoughts and prayers.
Bicycle Accident Statistics
According to California Highway Patrol's 2012 Statewide Integrated Traffic Records System (SWITRS), there were two fatalities and 206 injuries reported as a result of bicycle accidents in Santa Ana.
In Orange County as a whole, 13 people died and 1,441 were injured due to bicycle accidents during the same year.
What Caused This Fatal Crash?
Based on this news report, it appears that the driver of the box truck did not see the teen riding her bike in the crosswalk. Officials have ruled out speed or alcohol as factors. But, there are still a number of unanswered questions here.
What caused the driver to ignore the girl on the crosswalk? Was he distracted or otherwise negligent? Was there a dangerous condition at that intersection, which may have caused or contributed to the incident?
Liability Issues
In this particular case, even if the driver is not charged or cited, if he is determined to have been negligent, both he and his employer can be held financially responsible for the girl's death.
In cases where negligence or wrongdoing is involved, families of deceased victims can file a wrongful death claim seeking compensation for damages such as medical and funeral costs, pain and suffering and loss of love and companionship.
A Santa Ana personal injury attorney can also help determine whether a dangerous or defective roadway caused or contributed to the incident.
If that was the case, the city or governmental agency responsible for maintaining the roadway can also be held liable.
The best personal injury law firms will always offer a free consultation and comprehensive case evaluation to injured victims and their families.