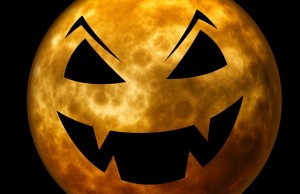 Lauren Guerra, 36, has filed a personal injury lawsuit against a bus company after she says she was left permanently cross-eyed from an injury she suffered on a Starline Tours Halloween party bus two years ago.
According to a KTLA news report, the woman was in the upper level of the double-decker tour bus when she was hit in the head by a tree branch, which fractured the orbital bone around her eye.
Guerra said in the lawsuit that her medical bills alone cost her $300,000.
Lack of Training and Supervision
Guerra's attorney said the death last year of 16-year-old Mason Zisette on a privately rented Starline bus motivated her to take legal action. Zisette died when his head was struck by an overpass as she stood on the upper deck of the bus as it went on the 405 freeway.
She felt that Starline should have done something to make these buses safer.
But, because they failed to do that, the teenager was fatally injured, her attorney said. Guerra alleges in the lawsuit and she and other passengers got no safety warnings about going on the upper deck and that no Starline personnel were on the bus to supervise the party.
The driver was going 45 mph while passengers were ducking branches and trees. Another passenger was also struck by a tree, but thankfully, suffered relatively minor injuries.
Halloween Safety Tips
Party buses are not the only dangers on Halloween night. Each year in Southern California we see so many pedestrian accidents involving trick-or-treaters or traffic accidents caused by drunk or negligent drivers. Here are a few tips that can help us stay safe this Halloween:
• Pick your child's costume wisely. Make sure the colors are bright. Avoid masks that can obstruct a child's few or long costumes that can make them trip and fall. Use reflective tape or other reflective devices to make your children more visible.
• Young children should not trick-or-treat without adult supervision.
• Cross streets only in crosswalks. Use sidewalks.
• If you are driving, make sure you never drink and drive.
• Always yield the right-of-way to pedestrians.
• If you are driving on residential streets, be sure to look out for young trick-or-treaters. Slow down.
Have a safe and happy Halloween!