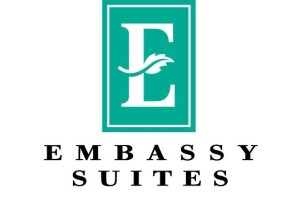 Stephanie Martinez, 3, of Las Vegas, fell five stories to her death at an Anaheim hotel while on a Disneyland vacation with her family.
The incident occurred the evening of July 20, 2015 at the Embassy Suites in the 3100 block of East Frontera Street.
Police say the girl either squeezed through the bars of the railing at the hotel or climbed over it and fell from a fifth-story walkway.
Officials said Stephanie's family was staying at the hotel and some of the family was sitting downstairs in the courtyard.
Her mother was in the shower when the girl in an attempt to be with everyone else downstairs climbed over the balcony rails.
Rooms at Embassy Suites open out to walkways surrounding a large courtyard. The wrought iron railings surrounding the walkways at the hotel are about three and a half feet high.
The girl was pronounced dead at an area hospital soon after she fell. The investigation is ongoing.
Our heartfelt condolences go out to the family members of little Stephanie Martinez. Please keep them in your prayers.
Could This Tragedy Have Been Prevented?
Based on this news report, it is not clear why there were no sufficient guards on the railings to prevent children from climbing over considering the hotel where the family was staying is frequented by families with children that visit Disneyland.
There are a number of questions here.
Have there been other similar accidents at the hotel? Why do the railings on the fifth floor not higher or don't have guards to prevent these types of tragedies?
We trust officials are looking into these and other issues in order to determine how this tragic incident occurred. And we do hope the hotel looks into how these types of terrible accidents can be prevented in the future.
This incident is also a reminder for all parents to keep a close watch on young children at all times.
Premises Liability Claim
When an incident causing injury or death occurs on someone's property due to dangerous conditions, victims or their families can file what is known as a premises liability claim seeking compensation for damages.
In such cases, the plaintiff must establish that the property owner or manager was negligent in their design or maintenance of the property and that such negligence caused or contributed to the incident that caused the injury or death.
Anyone who would like more information about their legal rights would be well advised to contact an experienced Orange County premises liability lawyer who will fight for their rights and hold the negligent parties accountable.