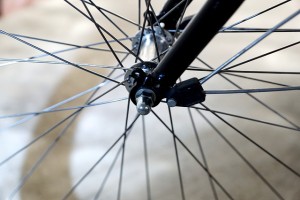 A male bicyclist was injured in a Newport Beach car accident.
According to a news report in Corona del Mar Today, the collision occurred at the intersection of East Coast Highway and Marigold Avenue the morning of November 11, 2015.
Officials said the bicyclist was traveling westbound on East Coast Highway along the north curb line in stopped traffic.
The vehicle, an Infiniti sedan, was turning from eastbound East Coast Highway onto northbound
Marigold Avenue. A male driver and female passenger in the sedan were uninjured and the bicyclist did not suffer life-threatening injuries.
He complained of shoulder pain. He was treated at the scene and declined transportation to a local hospital.
It is indeed a relief that the bicyclist in this case did not suffer major injuries. We wish him the very best for a quick and full recovery.
Bicycle Accident Statistics
According to California Highway Patrol's 2013 Statewide Integrated Traffic Records System (SWITRS), there were two fatalities and 105 injuries as a result of bicycle accidents in Newport Beach.
In Orange County as a whole, nine people died and 1,309 were injured due to bicycle collisions during the same year.
What Caused This Crash?
Based on this news report, it appears that the Infiniti was making a turn onto Marigold when it struck the bicyclist who was westbound on the roadway. There are a number of unanswered questions here. Why did the driver fail to see the bicyclist?
Was the driver distracted or inattentive? Did alcohol or drugs play a part? Was there a dangerous condition on the roadway, which may have caused or contributed to this incident? We hope officials are looking into how and why this incident occurred.
Preventing Bicycle Collisions
With daylight savings time having ended and with shorter days and longer periods of darkness for the next few months, bicyclists in particular are in danger on our roadways. If you are riding your bike when its dark, raining or when visibility is low, it is important that you make yourself more visible by wearing reflective gear and by having a working light on your bicycle.
It is best to avoid riding your bike in the dark. Motorists must always remember that they share the road with bicyclists and consciously watch out for bicyclists especially at busy or crowded intersections.
If you or a loved one has been injured in a bicycle accident, please contact an experienced Newport Beach bicycle accident attorney to obtain more information about pursuing your legal rights.