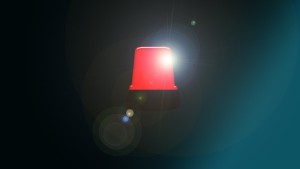 Linda Lopez, 60, was killed in a La Habra pedestrian accident after a vehicle struck her the night of November 13, 2015.
According to a news report in The Orange County Register, the fatal car accident occurred near the intersection of Whittier Boulevard and Citrus Street when a white SUV struck her.
La Habra police found Lopez injured and
lying in the street.
Paramedics took her to an area trauma center with critical injuries. She died soon afterward. Police are still looking for the driver who left the scene.
Anyone with information is asked to contact La Habra police at 562-383-4300.
We offer our deepest condolences to the family members and friends of Linda Lopez for their tragic loss. Please keep them in your thoughts and prayers.
Pedestrian Accident Statistics
There were two fatalities and 12 injuries reported as a result of La Habra pedestrian accidents in 2013, according to the California Highway Patrol's Statewide Integrated Traffic Records System (SWITRS).
In Orange County as a whole, 52 people died and 784 were injured due to pedestrian accidents during the same year.
Leaving the Scene of a Crash
Based on this news report, it appears that the driver of the SUV struck the pedestrian, left her lying in the street and fled the scene. Outrageous! Not only is leaving the scene of an injury or fatal crash inhumane and irresponsible, but it is also illegal.
California Vehicle Code 20001 (a) states: "The driver of a vehicle involved in an accident resulting in injury to a person, other than himself or herself, or in the death of a person shall immediately stop the vehicle at the scene of the accident."
Holding Wrongdoers Accountable
We certainly hope the driver in this case is apprehended and brought to justice. If you have any information about the driver or the vehicle, please visit our dedicated Hit-and-Run Reward website at hitandrunreward.com to offer an anonymous tip and to become eligible to receive a $1,000 reward.
Families of deceased hit-and-run victims would also be well advised to contact an experienced Orange County personal injury attorney who will stay on top of the official investigation and help ensure that their legal rights and best interests are protected.
A knowledgeable car accident lawyer will also be able to advise victims and their families about how their own auto insurance policy might apply to a hit-and-run crash where the driver had not been apprehended, or in a case where the at-fault driver is uninsured or underinsured.