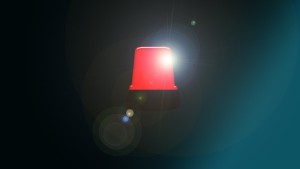 A 41-year-old Sun City man was killed in a Riverside County motorcycle accident.
According to a news report in The Press Enterprise, the man was riding his 2014 Harley-Davidson motorcycle southbound on Menifee Road south of Ellis Avenue when a northbound 2014 Nissan Armada SUV crossed the centerline into the motorcycle's path.
Both vehicles were traveling at about 40 mph and collided head-on. The motorcyclist died from his injuries.
The driver of the SUV was identified as Aida Guillen, 38, of Nuevo. Anyone with information is asked to contact CHP officers at 951-637-8000.
Our heartfelt condolences go out to the family members and friends of this motorcyclist for their tragic loss. Please keep them in your thoughts and prayers.
Motorcycle Accident Statistics
According to California Highway Patrol's 2013 Statewide Integrated Traffic Records System (SWITRS), one person died and nine were injured as a result of motorcycle accidents in the city of Menifee.
In Riverside County as a whole, 37 fatalities and 627 injuries were reported due to motorcycle accidents during the same year.
Head-On Collision
Based on this news report, it appears that the driver of the SUV crossed the centerline into opposing lanes of traffic and collided head-on with the motorcyclist.
California Vehicle Code section 21651 (a): "Whenever a highway has been divided into two or more roadways by means of intermittent barriers or by means of a dividing section of not less than two feet in width, either unpaved or delineated by curbs, double-parallel lines, or other markings on the roadway, it is unlawful…to drive any vehicle over, upon, or across the dividing section."
Fault and Liability Issues
It is unclear at this point as to what caused the driver of the SUV to cross into opposing lanes of traffic. There are a number of answered questions.
Was she under the influence of alcohol and/or drugs? Was she distracted or inattentive? Was the driver speeding or driving recklessly? Was she fatigued or drowsy?
We trust officials are looking into these and other issues in order to determine precisely what occurred here and why.
If cases where negligence or wrongdoing is involved, families of deceased victims can file a wrongful death claim seeking compensation for damages including medical and funeral costs, lost future income, pain and suffering and loss of love and companionship.
An experienced Riverside personal injury attorney will be able to advise victims' families in such cases regarding their legal rights and options.