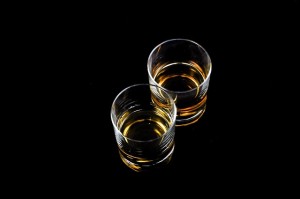 Four people were injured in a car crash in Fullerton, which officials say, was caused by a suspected DUI driver.
According to a news report in The Orange County Register, the injury collision occurred when the driver of a BMW traveling south on Euclid Street near Lakeview Drive the evening of August 19, 2015 hit a Chevy Suburban traveling in the same direction.
The driver of the BMW, Efrain Cancinoespinoza, 24, then crashed into a light pole.
He and his passenger, as well as the two people in the Suburban were taken to local hospitals with unknown injuries.
Cancinoespinoza was arrested on suspicion of driving under the influence. The nature and extent of the injuries is not known. Officials are still investigating the crash.
Our thoughts and prayers go out to the injured victims of this car crash. We wish them the very best for a quick and full recovery.
DUI Crash Statistics
According to California Highway Patrol's 2013 Statewide Integrated Traffic Records System (SWITRS), two fatalities and 92 injuries were reported as a result of DUI collisions in the city of Fullerton.
During the same year, 60 people died and 1,235 were injured due to crashes involving DUI drivers countywide.
California DUI Laws
Based on this news report, it appears that the driver of the BMW was under the influence when the collision occurred.
According to California Vehicle Code Section 23152 (a): "It is unlawful for any person who is under the influence of any alcoholic beverage or drug, or under the combined influence of any alcoholic beverage and drug, to drive a vehicle."
The law also states that it is illegal to operate a motor vehicle with a blood alcohol concentration of 0.08 percent or higher.
Fault and Liability
In such cases, the at-fault party or the DUI driver, can be held liable for the injuries and damages caused, in addition to facing criminal charges and penalties.
Injured victims can file a civil personal injury claim seeking compensation for damages including medical expenses, lost wages, hospitalization, rehabilitation, pain and suffering and emotional distress.
Injured victims would also be well advised to contact an experienced Orange County personal injury lawyer who will stay abreast of the official investigation and ensure that their legal rights and best interests are protected.