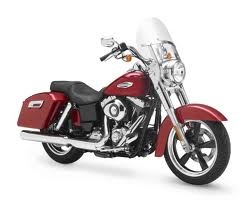 A female motorcyclist in her 50s was critically injured in a suspected DUI crash the afternoon of January 17, 2013, The Orange County Register reports. Officials say the woman was riding her Honda motorcycle eastbound on Collins Avenue near Prospect Street in Orange when she collided with a Mazda 626 pulling out of a residential property.
Officials say the driver of the Mazda, a 26-year-old woman, pulled in front of the motorcyclist as she made a left turn from the private driveway onto westbound Collins. The motorcyclist was transported to a trauma center with life threatening injuries. The driver of the Mazda was arrested on suspicion of driving under the influence of drugs. Anyone with information with this crash is asked to contact Orange Police Department at 714-744-7444.
Orange County Crash Statistics
There were 19 fatalities and 750 injuries involving motorcycle accidents in Orange County in 2010, according to California Highway Patrol's Statewide Integrated Traffic Records System (SWITRS). During the same year, 45 people died and 1,317 were injured as a result of DUI crashes countywide.
Potential Violation of California Vehicle Codes
Based on this news report, it appears that the driver pulled out of a private driveway and failed to yield the right-of-way to the oncoming motorcyclist. According to California Vehicle Code Section 21804 (a): "The driver of any vehicle about to enter or cross a highway from any public or private property, or from an alley, shall yield the right-of-way to all traffic." Vehicles entering traffic "shall continue to yield the right-of-way to that traffic until he or she can proceed with reasonable safety." Officials are also looking into whether the driver of the car was under the influence of drugs. It is illegal under California Vehicle Code Section 23152 (a) to operate a motor vehicle under the influence of alcohol and/or drugs.
Taking the Right Steps after a Serious Injury Crash
In such cases, in addition to facing criminal charges, the at-fault driver can also be held financially liable for injuries and damages. It is extremely important for injured victims or their families to preserve the evidence from the scene and contact an experienced motorcycle accident lawyer right away. Victims need someone on their side who will fight for their rights and deal with insurance companies that look for ways to deny or minimize the value of such claims.
Injured victims can seek compensation from the at-fault party for damages including medical expenses, lost wages, cost of hospitalization, rehabilitation, permanent injuries, disabilities and other related damages. It is also critical that victims not rush into hurried settlement agreements. In addition, they would be well advised to maintain a comprehensive list of all the expenses and damages they have incurred, which will greatly help them during the claims process.