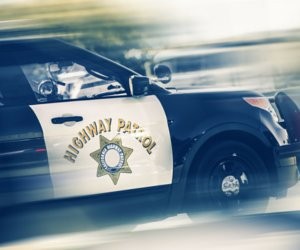 Nicole Brown, a 25-year-old Rio del Mar woman who was struck in a hit-and-run crash on June 13, 2015, may never walk again, her family members have said.
According to a news report in the Santa Cruz Sentinel, the incident occurred when Brown was standing on a sidewalk with a friend outside her home near Treasure Island Avenue and Winfield Way.
California Highway Patrol officials said the driver of a Volvo XC90 drove on to the sidewalk, struck Brown and fled.
Driver Still at Large
The force of the collision sent Brown flying through the air about 40 feet, crashing into two mailboxes. Her father said she had surgery to repair her broken femur.
She also sustained a broken back and swelling from head trauma. Doctors have given Brown a 1 percent chance that she would walk again.
The driver is still at large and Brown's family has offered a $5,000 reward for information about the suspect.
CHP officials have described the vehicle as a 2003 or newer Volvo SUV XC90 based on debris left at the scene.
Anyone with information is asked to contact the CHP at 831-662-0511.
Our thoughts and prayers are with Nicole Brown, who has been catastrophically injured in this hit-and-run crash.
Leaving the Scene of a Crash
Based on this news report, the driver of the Volvo reportedly lost control of the vehicle, struck Brown who was standing on a sidewalk at a high rate of speed and then fled the scene.
Leaving the scene of an injury accident is not only inhumane and irresponsible but also illegal under California Vehicle Code Section 20001 (a).
We hope officials are able to apprehend the driver in this case and bring him or her to justice.
If you have any information about the incident or the driver, please visit our dedicated Hit-and-Run Reward website at hitandrunreward.com to offer an anonymous tip and to become eligible for a $1,000 reward.
Holding Wrongdoers Accountable
Brown is an example of how a hit-and-run collision affects victims and their families.
In this case, Brown has suffered permanent injuries and potential disabilities. She will likely need help and care for the rest of her life.
Rehabilitation, care and treatment for someone who has been paralyzed can add up to millions of dollars over their lifetime.
In such cases, it is important for victims to seek the counsel of an experienced California personal injury lawyer who will look into all possible avenues of compensation and help them pursue their legal rights.