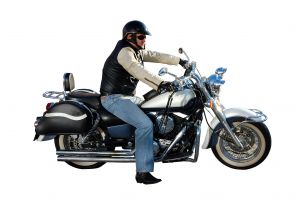 Studies over the years have consistently shown that older motorcycle riders are more prone to injuries and fatalities regardless how experienced or healthy they may be. According to an NBC news report, recently, researchers used data from the National Electronic Injury Surveillance System and found that there were 1.4 million injuries between 2001 and 2008 involved people over 20 years of age.
The number of injury cases among riders over 50 years of age increased during that time period by 247 percent percent, from 4,352 in 2001 to 15,107 in 2008. It other words, it almost quadrupled in the space of nine years.
How did this happen? The numbers also coincide with the time period when more and more aging baby boomers took to motorcycling. About 15 years ago, motorcycling, which requires quick reaction times, physical dexterity and conditioning, became increasingly popular among the 50 and above age group, according to a study by epidemiologists in Brown University.
Higher Injury and Fatality Rates
In addition to getting injured more often, older riders also tend to get injured more severely. Nearly 35 percent of older riders who got involved in motorcycle crashes required hospital stay. They also had the highest rates of serious injuries such as broken bones, internal organ damage and head and neck injuries. Numbers also showed that motorcycle fatalities had increased in this age group. In 2001, 4.4 percent of fatal motorcycle injuries were sustained by riders 60 years and older. By 2008, it was 10 percent. Fatalities among those aged 40 to 59 increased from 37 percent to 43 percent of all motorcyclist deaths.
Better Safe than Sorry
With more and more seniors taking up motorcycling, it is important that they also take the necessary steps to prevent injury. First, it is important to take a formal riding course from an accredited training school. Next, a helmet is a must – at all times. Helmets should be full-face and those approved by the Department of Transportation, not the novelty helmets that crush on impact.
Helmets have been proven to prevent and reduce the impact of head injuries, which are extremely common in motorcycle crashes. Proper riding gear such as gloves, leather pants and jacket, also help prevent injuries such as road rash. Last but not the least, like all riders, older motorcyclists must follow common-sense rules and stay away from dangerous riding practices such as lane-splitting and speeding. Remember always: safety first!