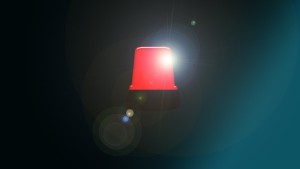 A man was critically injured in a car accident after a car struck the three-wheeled Can-Am Spyder motorcycle he was riding near a Hawthorne intersection.
According to a news report in The Daily Breeze, the major injury crash occurred the early morning of December 24, 2015 at the intersection of El Segundo Boulevard and Van Ness Avenue.
The motorcyclist was traveling northbound on Van Ness Avenue when the driver in the Volkswagen
made a left turn in front of him, resulting in the collision.
The driver of the Volkswagen was not cited or arrested. The investigation is ongoing.
Our thoughts and prayers go out to the critically injured victim. We wish him the very best for a quick and full recovery.
Car Accident Statistics
According to the California Highway Patrol's 2013 Statewide Integrated Traffic Records System (SWITRS), there were four fatalities and 380 injuries as a result of traffic accidents in the city of Hawthorne. In Los Angeles County as a whole, 585 people died and 50,817 were injured due to traffic accidents during the same year.
Left Turn Law
Based on this news report, it appears that this collision occurred when the Volkswagen's driver made a left turn in front of the motorcyclist. This is one of the common ways in in major injury motorcycle collisions occur, especially at intersections. Motorists are required to exercise due care when they make turns at intersections.
California Vehicle Code Section 21801 (a) states: "The driver of a vehicle intending to turn to the left or to complete a U-turn upon a highway, or to turn left into public or private property, or an alley, shall yield the right-of-way to all vehicles approaching from the opposite direction which are close enough to constitute a hazard at any time during the turning movement, and shall continue to yield the right-of-way to the approaching vehicles until the left turn or U-turn can be made with reasonable safety."
Fault and Liability
In this particular case, if the driver is determined to have been at fault, he or she could be held liable for the injuries, damages and losses caused. Injured victims in such cases can seek compensation from the at-fault driver for damages including medical expenses, lost income, hospitalization, rehabilitation, pain and suffering and emotional distress.
An experienced Los Angeles personal injury lawyer will be able stay abreast of the official investigation and ensure that the victims' legal rights and best interests are protected.