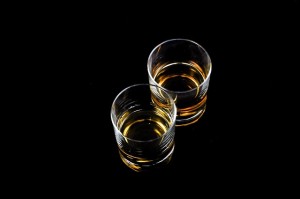 Marcello Bisarello, 24, was killed in a Santa Ana car crash, which officials say, was caused by a suspected drunk driver.
According to a news report in The Orange County Register, Bisarello was sitting on a curb the afternoon of November 3, 2015 in the 800 block of East McFadden Avenue when he was struck by an eastbound Ford Windstar van that swerved and hit him.
The van's driver, 55-year-old Jaime Ramon Horta, fled the scene and was
followed by the witness until he stopped his vehicle.
Bisrello died on the street and Horta was arrested on suspicion of DUI, hit-and-run and vehicular manslaughter. He was also charged with driving with a license that was suspended due to a prior DUI conviction, officials said.
It is a possibility that Horta's charges are upgraded to second-degree murder under the Watson Advisement, where courts require a DUI convict to sign a waiver acknowledging the potential consequences of driving under the influence.
Our heartfelt condolences go out to the family members and friends of Marcello Bisarello for their tragic loss. Please keep them in your thoughts and prayers.
OC DUI Statistics
According to California Highway Patrol's 2013 Statewide Integrated Traffic Records System (SWITRS), there were nine fatalities and 122 injuries reported as a result of DUI collisions in the city of Santa Ana. In Orange County as a whole, 60 people died and 1,235 were injured due to alcohol-related crashes during the same year.
Violation of Laws
Based on this news report, it appears that the driver, Horta, was not only under the influence when he struck and fatally injured the victim, but also fled the scene of the crash and was driving with a suspended license. He has also had prior DUI convictions.
According to California Vehicle Code Section 23152 (a): "It is unlawful for any person who is under the influence of any alcoholic beverage or drug, or under the combined influence of any alcoholic beverage and drug, to drive a vehicle." A driver whose act of driving under the influence results in the death of another will likely face vehicular manslaughter charges under California Penal Code section 191.5 (a).
Justice for the Victim's Family
In such cases where negligence or wrongdoing is involved, families of deceased victims can file what is known as a wrongful death claim seeking compensation for damages such as medical and funeral costs, lost future income, pain and suffering and loss of love and companionship. In addition to criminal charges, DUI drivers can also be held financially responsible for the losses they cause.
An experienced Santa Ana personal injury lawyer will help victims' families in such cases secure justice and fair compensation for their losses.