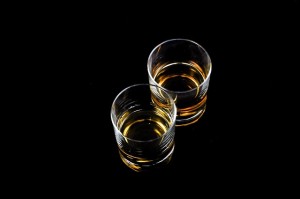 A DUI crash in Los Angeles left one person dead and two others critically injured early morning on January 6, 2016.
According to a City News Service report, the fatal crash occurred near the intersection of Formosa Avenue and Beverly Boulevard near the Park La Brea community of Los Angeles.
The female driver was driving south on La Brea Avenue when he rammed into a car and then struck three pedestrians standing nearby.
One pedestrian was
pronounced dead at the scene. Two others were rushed to an area hospital with critical injuries.
The motorist, who was uninjured, was arrested on suspicion of drunk driving. The investigation is ongoing.
We offer our deepest condolences to the family members and friends of the deceased pedestrian. Our thoughts and prayers are also with the two critically injured pedestrians. We wish them the very best for a speedy and complete recovery.
Crash Statistics
According to California Highway Patrol's 2013 Statewide Integrated Traffic Records System (SWITRS) there were 88 fatalities and 1,948 injuries involving DUI crashes in the city of Los Angeles. Countywide, 217 people died and 4,251 were injured as a result of alcohol-related collisions during the same year. Also, in 2013, 211 fatalities and 4,721 injuries were reported as a result of pedestrian accidents in Los Angeles County.
DUI Laws
According to California Vehicle Code Section 23152 (a): "It is unlawful for any person who is under the influence of any alcoholic beverage or drug, or under the combined influence of any alcoholic beverage and drug, to drive a vehicle."
A driver whose act of operating a vehicle under the influence results in the death of another will likely face vehicular manslaughter charges under California Penal Code section 191.5 (a).
Justice for DUI Victims
Based on this news report, it appears that the driver lost control of her vehicle, struck a few parked cars and then crashed into the pedestrians. Officials suspect the driver was intoxicated at the time. In such cases, in addition to facing criminal charges, defendants can also be held civilly liable for the injuries and damages they cause.
Injured victims can seek compensation for damages including medical expenses, lost income, hospitalization, rehabilitation, permanent injuries, disabilities, pain and suffering and emotional distress.
Injured victims would also be well advised to contact an experienced Los Angeles personal injury attorney who will stay abreast of the official investigation and ensure that their legal rights and best interests are protected.