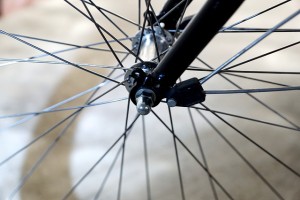 Robert Castorena, 51, was fatally crushed in a car accident in Carson after a shipping container fell off a truck and on him.
According to a news report in the Los Angeles Times, the accident happened the evening of October 28, 2015 north of the 405 Freeway next to a shipping container yard on a stretch of road that is a designated route for truckers.
Officials say the truck went under the bridge, which is 14 feet 5 inches tall.
The top of the container, which was attached to the chassis, struck the bridge and
the collision caused the fastening straps on the container to break.
Officials said the driver thought the container was shorter than it was. The truck belonged to Western Pride Inc. in Cedar City, Utah.
The Los Angeles Sheriff's Department is investigating the incident. It is not clear if the truck driver will face criminal charges.
Our thoughts and prayers are with the family members of Robert Castorena. We offer our deepest condolences to them.
Truck Accident Statistics
Collisions involving large trucks can result in catastrophic or even fatal injuries. In 2013, there were about 327,000 police-reported crashes involving big rigs in the United States. About 1 percent resulted in death and 21 percent resulted in non-fatal injuries.
Single-vehicle crashes including those that involved a bicyclist or pedestrian made up 22 percent of all fatal crashes and 14 percent of all injury crashes involving large trucks in 2013, the agency said.
Fault and Liability
Based on this news report, it appears that the driver was operating a flatbed truck, which used straps to secure a load as opposed to a chassis that locks cargo down.
In such cases, it is the driver's and the truck company's job to ensure that the containers are properly secured to the vehicle. In such cases, both the driver and his or her employer could be held liable for injuries, damages and losses caused.
The speed at which the vehicle was traveling and the angle of the collision could have also affected what occurred here. Families of deceased victims in such cases would be well advised to contact an experienced Los Angeles personal injury attorney who will stay abreast of the official investigation and ensure that their legal rights and best interests are protected.